I'm going to share a case study with you.
One of our Clients was struggling with releasing a pair of mobile apps for their service providers and customers. This app was focused on driving a higher level of engagement between the service provider and their customer. For example, enabling scheduling of services and sharing service outcomes with their customers.
Our Client is a highly successful, $12B a year North American organization that has a history that goes back 132 years. They have robust leadership, capable technology teams and proficient global technology solutions partners. Yet they had missed six releases and were at risk of missing a seventh. What had started out as an innovative effort was causing no small amount of heartburn and risking confidence in their leaders, teams, and partner.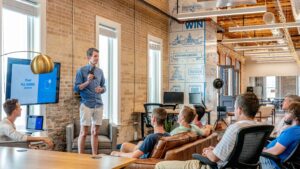 Within two weeks of landing our team and presenting our findings, we clearly identified three very specific keystones that would be significant levers for people, process & technology. Our insight, candor and firm commitment to stick to our 3+3 plan and strong scope established a high level of trust & respect with our executive sponsors across functional areas.
45 days in from the start of our relationship, our Client soft-launched the first version of their mobile app to great celebration and fanfare. They proceeded to release three incremental versions over the next six months, building confidence and demonstrating the necessary capability to make this repeatable. Each release also brought additional capabilities as a bonus to implementing our methods and product – rather than leaving them on the roadmap for weeks or months out
In each case, we drove a tandem path. Focusing on root causes of people, process and technology issues and teaching, showing, and doing alongside leaders and contributors. Our Client, like all of our customers, quickly latched onto this new modality and was able to increase their velocity, going from peak to peak and showing measurable ability to deal with dips and surprises.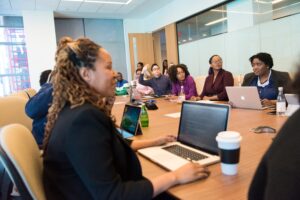 Our Client saved $3M USD in additional costs over the those six months – resources they were able to redeploy into productive outcomes. Their delivery went from zero success rate to an 85% success rate over the next 12 months.
This is just one example of the success our customers have with 1Focus. We're sure there's a familiar sounding project where we could collaborate on at your company, addressing process and technology challenges, with people, your people, firmly at the center of any effort.
You can access the full case study as a PDF here.